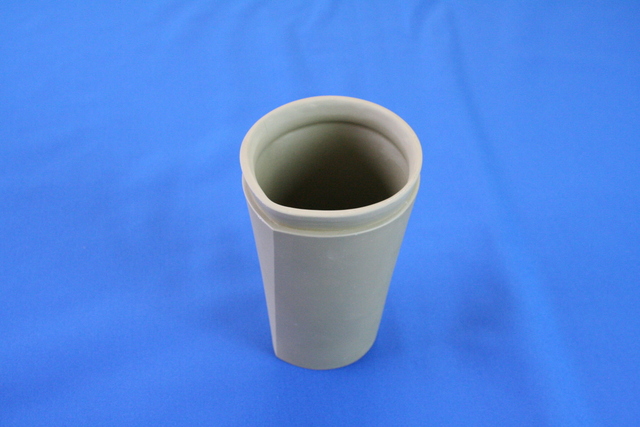 We produce crucible for aluminum melting. We use aluminum titanate for it.
Strong point of aluminum titanate.
・The strongest ceramics to rapid thermal because these have a high refractoriness and a low coefficient of thermal expansion.
・These ceramics have a high thermal shock resistance, so basically these will be materials for thermal shock resistance. For example, Burner tips, Nozzles, Crucible.
・These ceramics have the pretty good non-wettability for molten metal.
・These are machinable