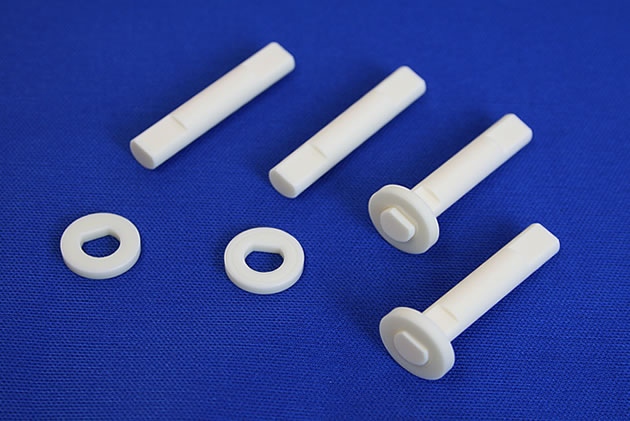 N-99 which is NPC's pure alumina is taken for parts of pump which is a washer and shaft. It has the purity of 99.5%. This products were adopted by many pump maker for long time.
Strong point
Chemical resistance—Few impurities, Strong for acid and alkali
Dimensional accuracy—Grinding an entire surface for the finishing touches
surface roughness—Shaft(Basically,It's able to be Ra 0.2-0.3)
—Washer(It's able to be Ra 0.1-0.2)
Business results—We are supplying these products for many pump maker over 20 years.