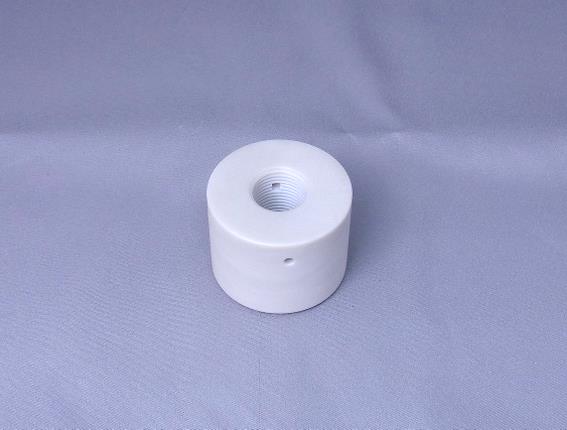 We are producing Aluminum nitride insulater which has inner screw.
We can shape it for many way.
-We are doing cutting work to a green body, so it can be low cost and small-quantity producing.
-It has good thermal conductivity, thermal shock resistance, electric non-conductance. Especially, thermal conductivity is 170/m・k it's aluminas 4 times~8times.
-It's used for heaters soaking plate, sensers attachment part, and heatsink.
-It can shape until ▢520, Φ520.