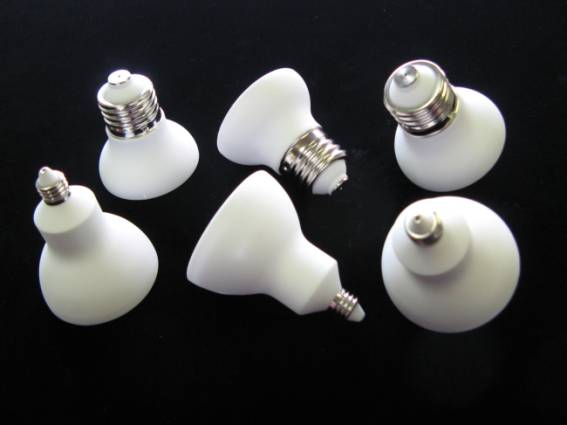 -N-6H has great heat dissipation. We are taking this ceramics for LEDs radiater case, so that We can supply safe LED lamp which is able to keep safety temperature and well-lighted to every one.
-N-6H is one of fine grain ceramics, so N-6H support LEDs durability.
-N-6Hs LED case has beautiful white color and smooth face, that's why it is tough for durt. It keeps good looking eternally.