Management philosophy

Quality policies

Message from Executive Director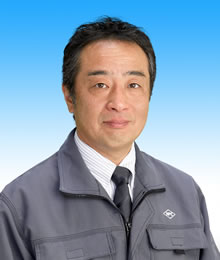 Since the foundation, Nishimura Advanced Ceramics has been developing new materials and new manufacturing methods all the time based on its ceramic manufacturing technologies from over 100 years' experience.
Each of our employees is positively learning ceramic manufacturing technologies and continuing to improve the manufacturing capabilities of the company.
As our management philosophy "To realize a more affluent life through the manufacturing of products that satisfy customers" shows, respective employees of Nishimura Advanced Ceramics try to satisfy our customers through the manufacturing of products and to meet the accuracy, delivery dates, and costs required by our customers.
Based on our over 100-years' experience from the foundation of this company, we have inherited traditional techniques and at the same time tried to develop new technologies all the time. We will continue to improve our products to satisfy our customers and to make progress day by day.
Yoshihiro Nishimura, Executive Director(CEO)