Nishimura's high purity alumina ceramics
Nishimura's high purity alumina (99.7~99.99%)
Alumina 99.7%
This is the most popular grey alumina.
Material Name: N-99

Purity: 99.7%
Crystal size: 5~10μ

Pros: Great performance in the vacuum environment, High resistivity.
Alumina 99.9%
MgO less or MgO contained are optional.
N-999 (MgO less)

Purity:99.9%
Crystal size:3~5μ

N-999S

purity:99.9%
crystal size:3~5μ

Strong Point:
Great plasma resistant
Excellent in bending strength
Low dielectric tangent
N-999 is also available in other shapes.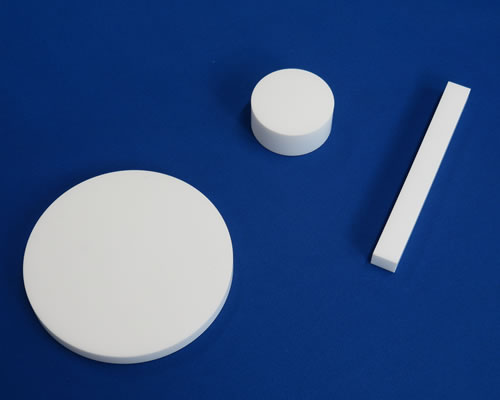 Alumina 99.99%
MgO less, MgO contains, and translucent type available.
Very tiny crystal size (1~3um).
N-9000

purity:99.95%
crystal size:1~3μ

purity:99.95%
crystal size:1~3μ

Strong point:
Translucency
grind surface roughness2~5nm available.
Excellent in bending strength
Low dielectric tangent

purity:99.99%
Crystal size:1~3μ

Strong Point:
MgO less type
High reflection
Excellent in ultraviolet ray resistance
Sputtering target material