In recent years, there has been a sharp increase of parts that using additive manufacturing (AM) such as plastic 3D printers and metal 3D printers. The Advanced/Technical ceramic industry has also been trying to develop the Advanced dense ceramic 3D printers for many years. In recent years, technology has evolved rapidly. It is now possible to manufacture advanced/technical ceramics with accuracy/density close to conventional cutting and injection molded products. It can be used for industrial purposes. Nishimura Advanced Ceramics has also begun trial production of industrial ceramic parts using molded products with ceramic 3D printers.
Expected Market
Prototype sample for CIM(ceramic injection molding)
New manufacturing method of a complex design part, Exceed the existing capacity
Manufacture of hollow-structured ceramic parts, which has never been possible in the ceramic industry
Ceramic artificial bone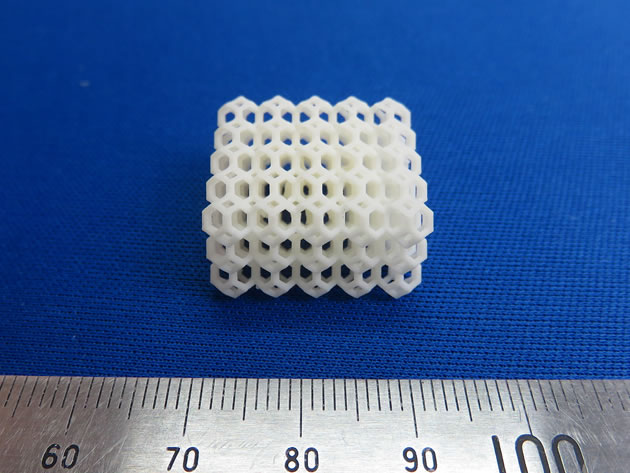 Unique point of Nishimura's 3D printing service
The spot diameter and lamination thickness are 10 microns, which is higher precision than conventional ceramic printers.
The density can be up to 95% or more.
Initial costs are not required, and prototypes can be manufactured in a short delivery time.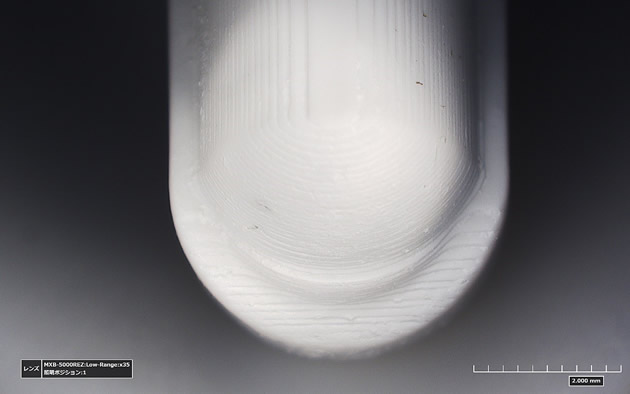 Available material
Manufactured from a variety of materials as well as 99% alumina and zirconia. Untested materials require a test period.
In addition to 3D ceramic printing, we also offer ceramic cutting with a 5-axis machine.
Please do not hesitate to contact us if you have any questions.