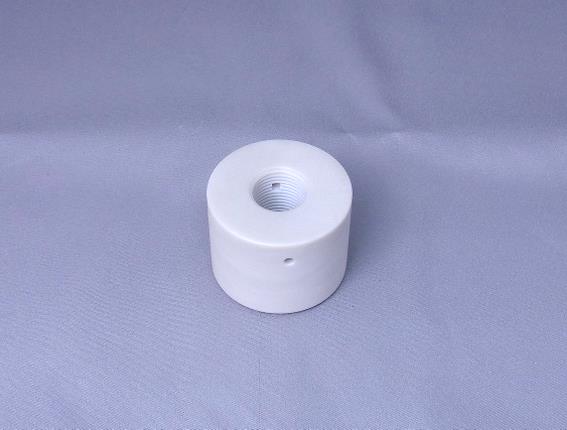 Aluminum nitride insulator which has an inner screw.
We can shape it in any way as customers prefer.
We are doing cutting work before processing, so it can be low cost and small-quantity.
It has good thermal conductivity, thermal shock resistance, and electric non-conductance. Especially, thermal conductivity is 170/m・k, which is 4 times~8times of aluminas.
It's used as heater soaking plate, sensers attachment part, and heatsink.
It can be shaped up to ▢520, Φ520.