| | |
| --- | --- |
| Large size N-999 Alumina plate | Large size AlN-170 |
Nishimura Advanced Ceramics is always researching and challenging to produce large size ceramic material stably with lower cost. Day by day we are brushing up the manufacturing process and material mixing for finding a suitable manufacturing process.
As an example,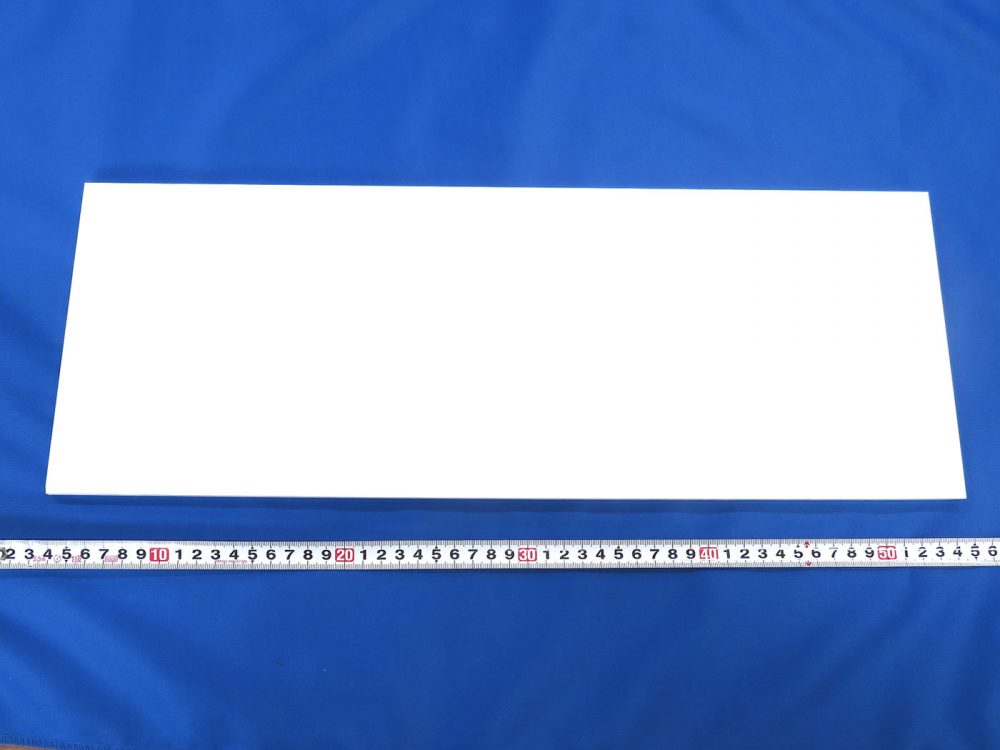 Large size N-650 Zirconia ceramic plate

Producing high purity and expensive material into a large sized advanced ceramic is very difficult (often the material comes with explosion, crack or deforming) and containing high risk.
However, we are inventing and testing the materials to produce a large size ceramics with a better price, quality, and earlier delivery date.
Please contact us for a high quality large size ceramic plates.