Forsterite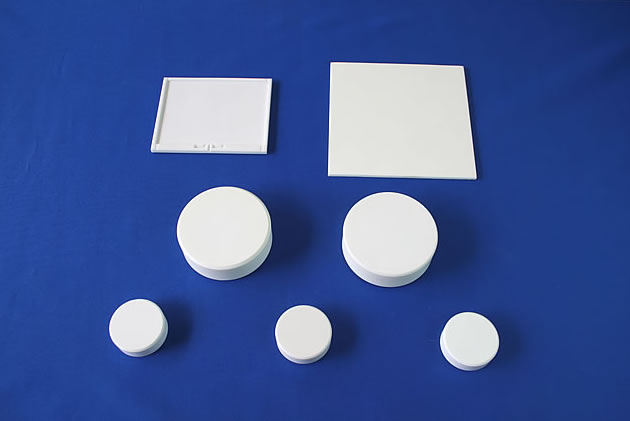 MgO-Al2O3-SiO2 ceramics are composed of 2MgO-SiO2 (also called Mg2SiO4) forsterite crystals.
Our forsterite is free of magnesia crystals (periclase).
NAC manufactures forsterite using carefully selected materials and under dense and meticulous quality control.
Feature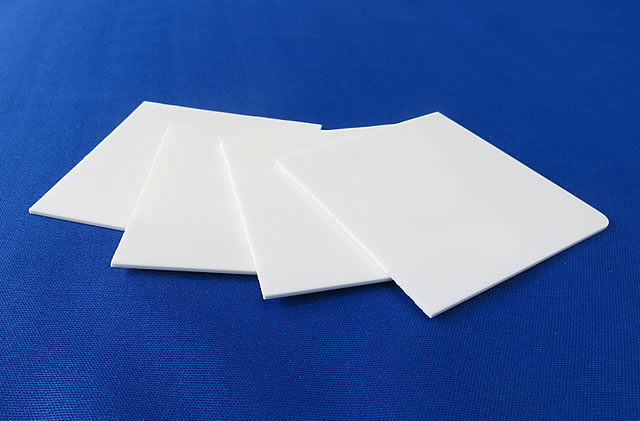 Forsterite is widely used as an electrically insulating material because of its light yellow appearance, smooth surface, and high strength.
It is also useful as a high-frequency insulating material because of its low dielectric constant of 6.5 and low dielectric loss tangent (Tanδ).
It is used in insulating parts for vacuum tubes and base materials for metal film resistors, where adhesion to metal is essential because of its significant coefficient of thermal expansion (8 to 12 x 10-6/°C).
FB-10 Forsterite brown
| | |
| --- | --- |
| | A brownish-red ceramic mainly used for optical components, it has a coefficient of thermal expansion of 8.98 × 10-6/°C in the temperature range -30°C to 70°C. It has good bonding properties with glass. |
| | |
| --- | --- |
| Temperature Range | Thermal Expansion Coefficient |
| 30~600℃ | 11.1×10-6/℃ |
| -30~70℃ | 8.98×10-6/℃ |
Forsterite Characteristics
| | | |
| --- | --- | --- |
| Characteristics | Representative Value | Representative Value |
| Nishimura No. | N-75 | FB-10 |
| Main Component | 2MgO・SiO2 | 2MgO・SiO2 |
| Color | Pale Yellow | Dark Brown |
| Bulk Density | 3.0 | 3.2 |
| Water Absorption Rate | 0% | 0% |
| Bending Strength | 150MPa | 187MPa |
| Permittivity | 6.5(1MHz) | ― |
| Dielectric Tangent | 3×10-4(1MHz) | ― |
| Thermal Expansion Coefficient | 9.7×10-6/℃ | 11.1×10-6/℃ |
| Thermal Conductivity | 3.35 w/m・k | 5.9 w/m・k |
| Maximum Operating Temperature | 1000℃ | 1000℃ |