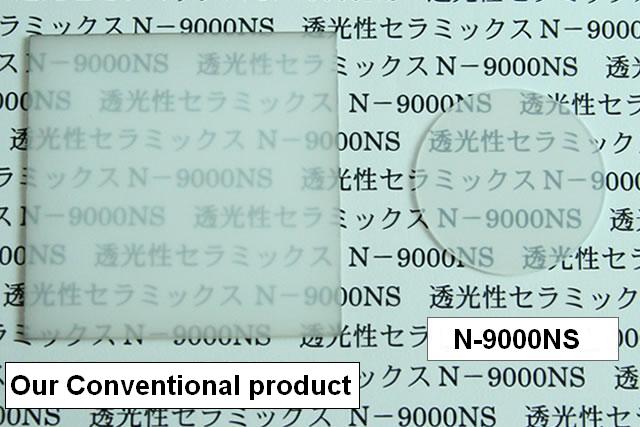 Compare with conventional product
N-9000NS tube
15mm outer dia.×6mm inner dia.×56mm
N-9000NS tube
4mm outer dia.×2mm inner dia.×170mm
| | |
| --- | --- |
| N-9000NS Complex Box Shape | N-9000NS Wafer Lift Pins |
N-9000NS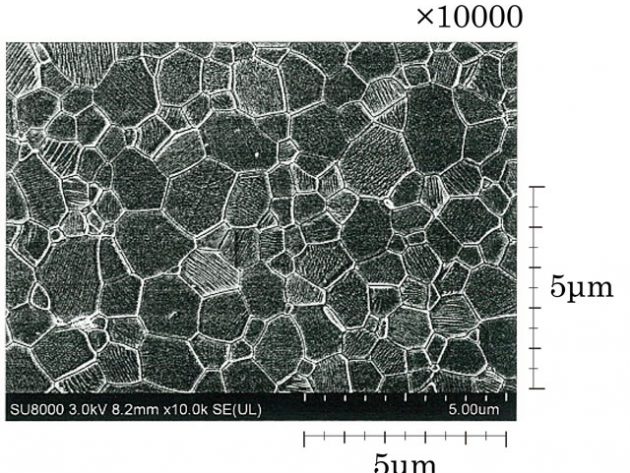 Translucent Alumina Ceramics which Nishimura Advanced Ceramics manufactures is high-intensity ceramics. It has high total light transmittance; thus it has a superiority of light translucency.
As N-9000NS is produced from pure fine-grain Alumina, it has a higher intensity than other translucent aluminas.
It can be used as a substitute material for sapphires for its high intensity.

Characteristics
Material
Alumina
Sapphire
Nishimura Ref. NO
N-9000NS
━
Component

Al2O3 99.99%

Al2O3 99.99%
Color
Translucency
━
Density
g/cm3
3.99
━
Water Absorption
%
0
━

Mechanical Properties

Vickers Hardness
GPa
21.4
Similar
Bending Strength
MPa
820
Weaker
Compressive Strength
MPa
5800
Weaker
Tensile Strength
MPa
213
━
Impact Strength
MPa
0.7
━
Electrical Properties
Volume Resistivity
Ω・cm

2.0×1016(20~100℃)

━
Permittivity 
1MHz
10
━

Dielectric Loss Tangent

 1MHz

<0.001

━
Dielectric Strength
kV/mm
>10
━
Te Value
℃
1000
━
Thermal Properties
Thermal Expansion Coefficient
10-6/℃
8.2
━
Heat Thermal Conductivity
W/m・K
37
━
Max Operation Temperature
℃
1200
━
Thermal Shock Resistance
℃
200
━
Features
Price competitive than single crystal sapphire (In the case of complex shape or bar shape)
High intensity
It can be produced by a green machining method / CIM / Mold press.
Smaller crystals compared to translucent alumina or transparent alumina ceramics.
N-9000NS has a greatly smooth surface. (Ra)
N-9000NS can be used as a substitute for single crustal sapphires
Applications
Parts for semiconductor devices
Alternative material of Sapphire
Substrates for electric parts
Heat-resistant and Corrosion-resistant material. E.g. Reaction tube, crucible
Medical equipment and analyzers
RF Window