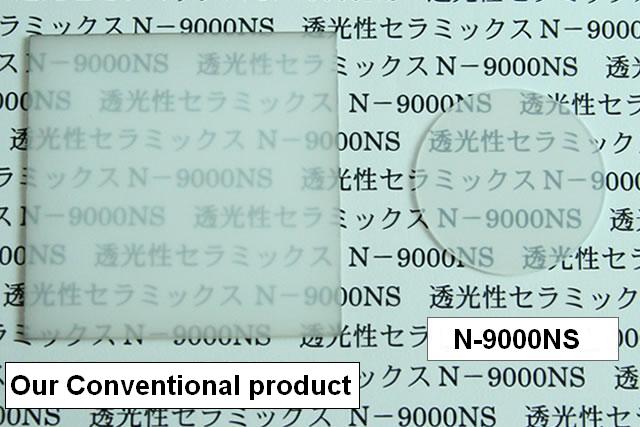 Compare with conventional product
N-9000NS tube
15mm outer dia.×6mm inner dia.×56mm
N-9000NS tube
4mm outer dia.×2mm inner dia.×170mm
N-9000NS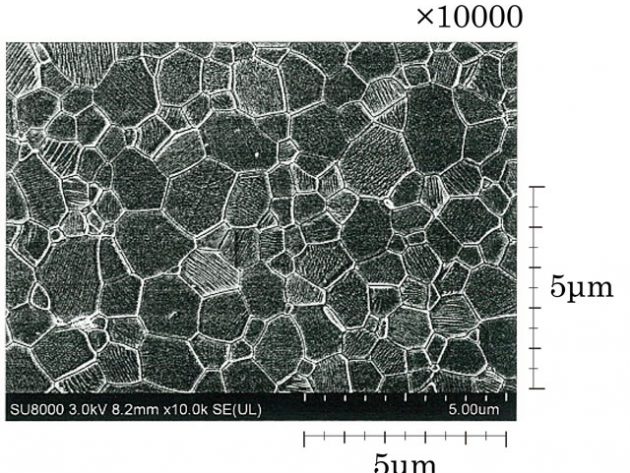 Nishimura Advanced Ceramics manufactures Translucent Alumina ceramic which has high total light transmittance and high mechanical strength like single crystal sapphire.
Since N-9000NS is produce from pure fine grain Alumina, it has higher intensity than other translucent alumina.
It has even better mechanical strength than sapphire, therefore it can be substitute of sapphire.
N-9000NS is based on 99.99% Alumina.

Characteristics
N-9000NS
Sapphire
Purity
99.99 % or more
99.99 % or more
Total light transmittance
(refer to JIS K7105)
83.66 % or more
Similar or better
Particle size
1~3 μm
Single crystal
Bending strength
822 MPa
Bit weaker
Hardness
21.4 GPa
Similar
Complex strength
5779 MPa
Half of 9000NS
Electric resitivity
10¹⁶ Ωcm
Similar
Features
High intensity
Smaller crystal than other translucent alumina or transparent alumina
The surface of N-9000NS is greatly smooth
N-9000NS can a substitute for a sapphire
Applications
Parts for semiconductor devices
Alternative material of Sapphire
Heat-resistant and Corrosion-resistant material. E.g. Reaction tube, crucible
Medical equipment and analyzers
RF Window