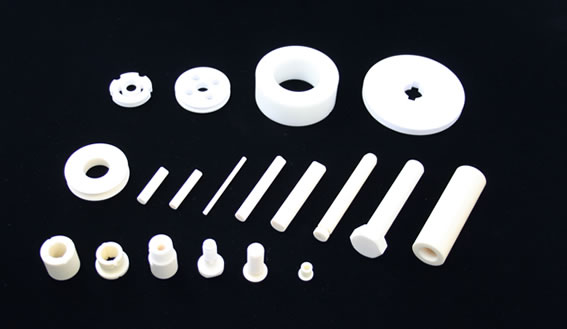 Our high purity alumina ceramics, N-99s pump shaft is suited for pump parts. Dimention accuracy tolerance of outer diameter is +0~-0.02.
Strong Point
Chemical resistance・・・It's noble for acid and alkali.
Wear proof・・・It has good wear proof as high hardness alumina.
Accuracy of dimension・・・We can finish as customers order accuracy by centere less grinding.
Surface roughness・・・We are able to shape until mirror surface.
shape・・・D cut、joggling, and more..We are able to arrange for all.
Delivery・・・We have stock all the time.