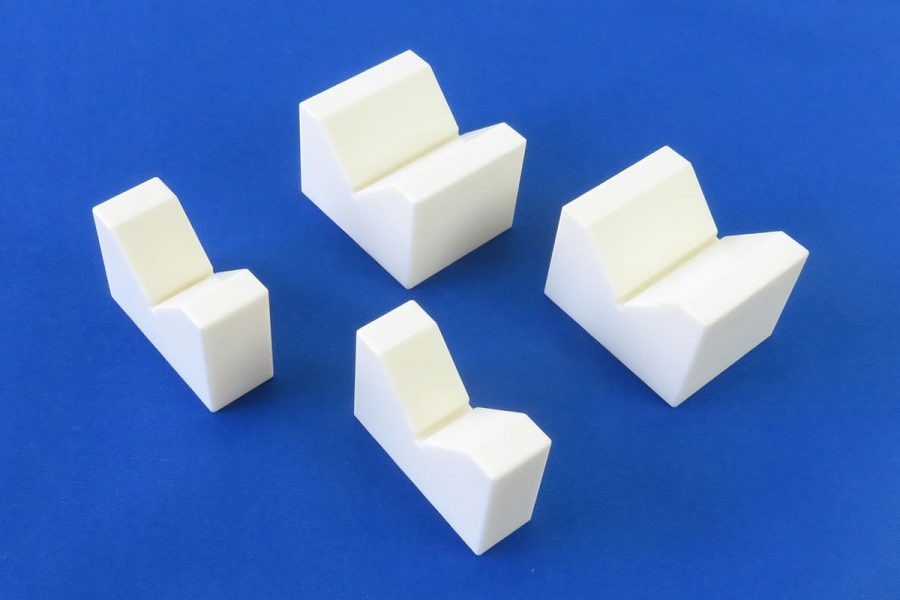 We produce V-block by Alumina (Al2O3) which is used as a jig
90° all surface grounded finish
Both 2pcs has completely same dimension since we take a grinding to 2 pcs set at the same grinding operation.
Black Alumina, Zirconia, Low CTE ceramic version is available.
Ceramic V-block is anti-rusting jig.
Ceramic V-block is wear-proof jig.