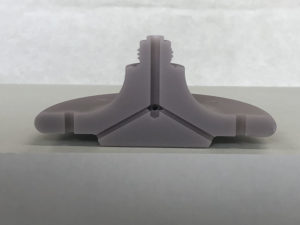 Nishimura produces ceramic nozzle/plasma shower head / Chemical shower head / gas showerhead by unfired machining (green processing) method for the semiconductor industry with reasonable price offer
Any kind of ceramic material such as Alumina(N-99, N-999, N-9000T), Aluminum Nitride(AlN-170, AlN-200, AlN-HYO), Yttria(N-100Y), and Zirconia are available.
Custom made item. Please ask
npc-e3@nishimuratougyou.co.jp
for design and tolerance control.