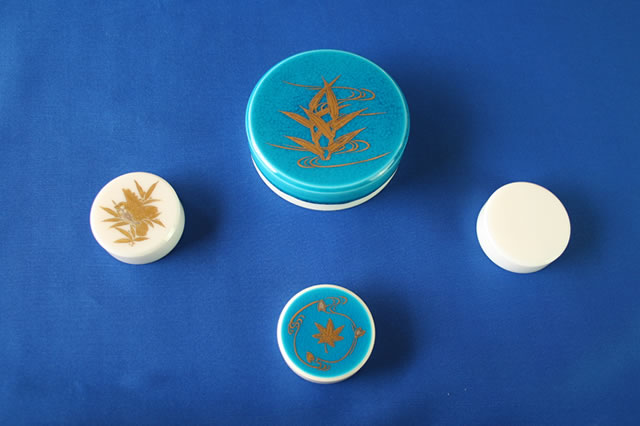 It just playful mind- We made paper weight from ceramic.
We take coloring on it from "Kiyomizu Ware" which is Japanese famous traditional ware.
This is ultrahigh grade feeling.
Small size version
Size:φ45 x 14 millimeter
Material:Zirconia
Weight:150g
painting:by gold
Surface roughness:gloss grinding finish
Characteristic
Nishimuras zirconia ceramic which is suited by a luxury watch – give amazing texture.
Kiyomizu artist painting – Beautiful design, give luxury
Large size version
Size:φ82 x 26 millimeter
Material :Forsterite
Weight:430g
Painting:by Gold
surface treatment:Blue glaze
We take technique of Kiyomizu ware for this product. This is advanced ceramic and traditional handicraft collaboration.