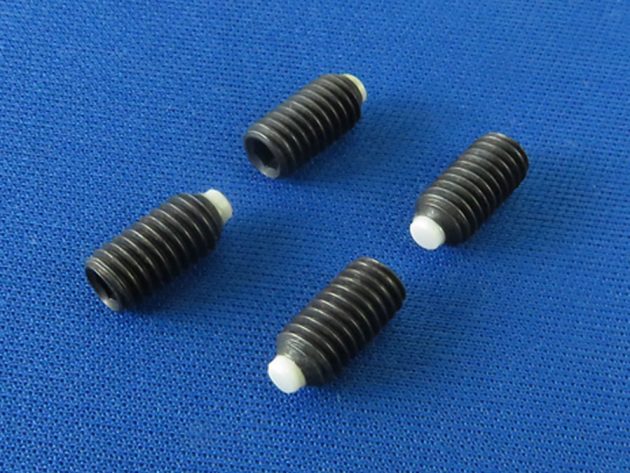 Hollow set screw with Zirconia Ceramics head/cap (Hexagon socket set screw). Assembled in Kyoto, Japan.
Zirconia ceramics material has excellent wear resistance / Compressive strength.
Specialty
Workpieces won't get any metal dirt. Cramping strength will be increased.
The head won't be deformed like a plastic head thread.
Custom-made is available. Please feel free to contact us with your plan.
Related page