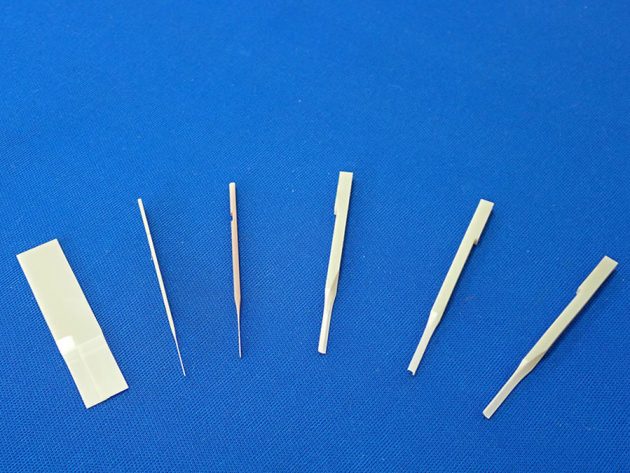 At the copper material lead frame stamping line, Tungsten metal material is used as a stamping pin generally.
Using NAC special grade Zirconia material, the lifetime of the stamping pin may be drastically improved from the tungsten material.
A longer-life stamping pin will support decreasing an unexpected line stop.
Please don't hesitate to contact us for a trial test.
Tip area image